Custom Carpets and Rugs: Personalizing Your Home Decor
Posted by CARPET PLANET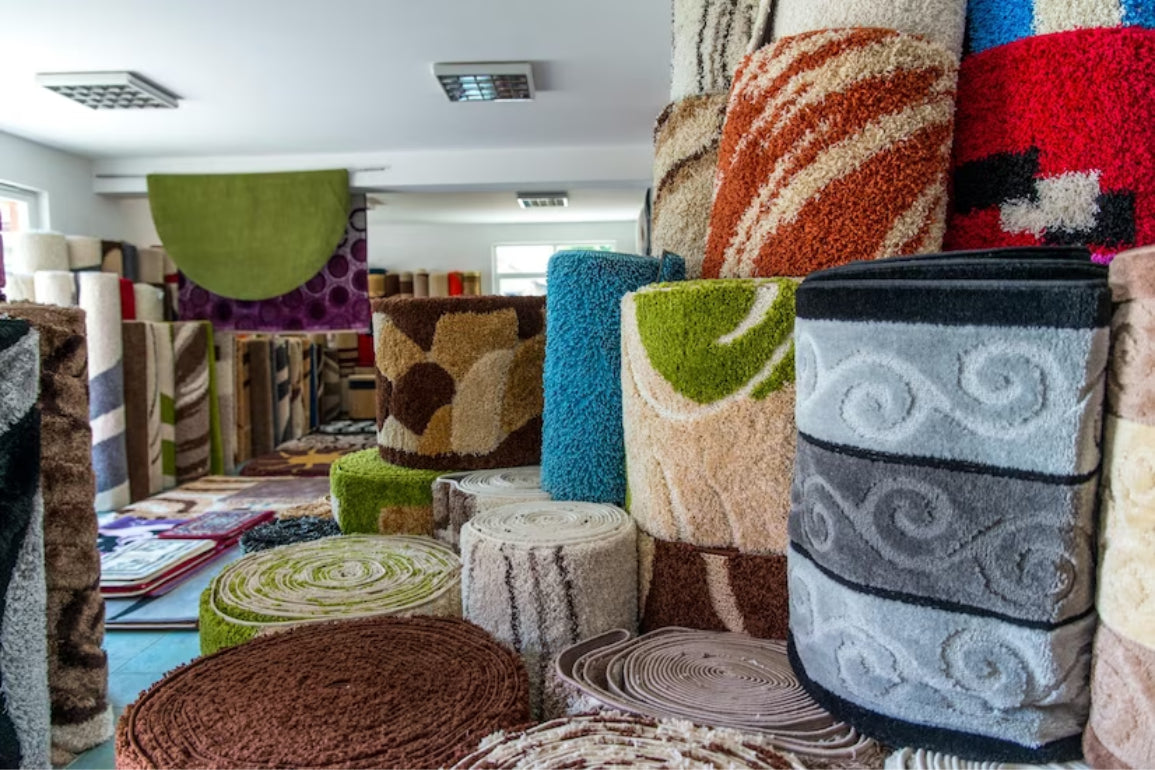 We all love customisation, regardless of gender or the items. Whether it be a car or an artwork, we always seek ways to express our individuality. Thus, when it comes to designing the floor decor of your home, why should we remain untouched by the opportunity to bring a customized carpet?
In this digitally driven world, where nobody has to indulge in offline shopping, there are various online marketplaces where you can purchase a customized carpet. The customisation options even if you buy a carpet online are endless.
Suppose, you click the picture of a mountain on your smartphone and you want to keep that image close by bringing a customized carpet of that pattern to your home.
Let's spare five minutes for this quick guide, and understand tips to bring customized rugs adding your one-of-a-kind touch to personal space.
1.   
Create your unique custom rug design
Patterns aren't always everyone's preference, but if your furnishings and walls share the same color, introducing customized rugs can infuse life into your room. Conversely, patterned furniture can benefit if you buy carpet online that resonates with your existing decor.
Craft the perfect customized carpet that complements your room's theme, color scheme, or pattern by selecting from a wide array of custom area rug designs available at various online marketplaces. You can either create a completely new customized carpet that harmonizes with an existing carpet's design or start from scratch to design an entirely unique one.
2.   
Choose the weave type
Rugs possess a multitude of qualities, and it all begins with the weave. The appearance of luxury and the longevity of a carpet are intricately tied to the weaving technique. Customized rugs offer various knot options such as  60, 80, or 100. These numbers denote the knot count per square inch, with higher numbers indicating denser rugs.
The weave you select depends on the style and pattern of your carpet. Rugs with substantial design elements or open spaces will require fewer knots, whereas intricate designs demand more. The experts at Carpet Planet can assist you in choosing the ideal knot weave for your specific design or pattern, enabling you to make direct comparisons between knot weave counts and densities.
Major types of rug weaves include:
Hand-knotting

Hand-tufted

Flatweave

Braided
3.   
Choose your preferred rug colors
Selecting the right color for a customized carpet can completely transform the look of your living room. Custom rugs serve as anchors in any space, and they have the power to rejuvenate its appearance. If you can't find the exact color you desire, we can craft it to your specifications. Carpet Planet can also elevate a room's aesthetic by blending yarns of varying shades within the same color to create stippled or brindled effects in the carpet.
4.   
Choose custom rug materials
Many handmade carpets feature wool as the primary material, but you can enhance them with silk, mohair, or hemp accents to achieve your desired look. The carpet pile, which refers to the tufts of the carpet, is entirely customizable, allowing you to create the ideal carpet pile height.
Most rugs fall into one of two categories:
Cut-pile rugs, where yarn stitches are cut, resulting in thick, plush rugs that are exceptionally comfortable underfoot.

Loop-pile rugs are created when thread stitches are left intact.
5.   
Consider pile height
Low-pile rugs, with their short fibers, are highly durable and exhibit minimal wear and tear over time. In contrast, high-pile rugs tend to be softer and fluffier but are less suited for high-traffic areas. 
When you're ready to transform your living space with a unique touch, consider marketplaces such as Carpet Planet, where you can buy carpet online with a variety of endless customization options.  Carpet Planet offers a wide range of handmade carpets and customized rugs that cater to your individual tastes and preferences. 
Final words
According to psychologists and the results achieved by brands such as IKEA, which prioritize personalization as their initial offering to drive a prospect, it clearly implies that customization is the key to creating a space that truly reflects your unique style and personality.
A customized carpet provides the perfect opportunity to achieve this level of individuality. Whether you are looking to buy carpet online or explore the elegance of handmade carpets, customization empowers you to tailor your home decor to perfection.
By investing in customized carpets and rugs, you not only add warmth and comfort to your space but also bring a canvas of your creative expression. When you buy carpets online, you have the freedom to choose the size, shape, color, materials, and pile height that best suit your preferences and practical needs.
Collection 2019
Sale 70% Off
Title for image